Buzz, Loki and Belle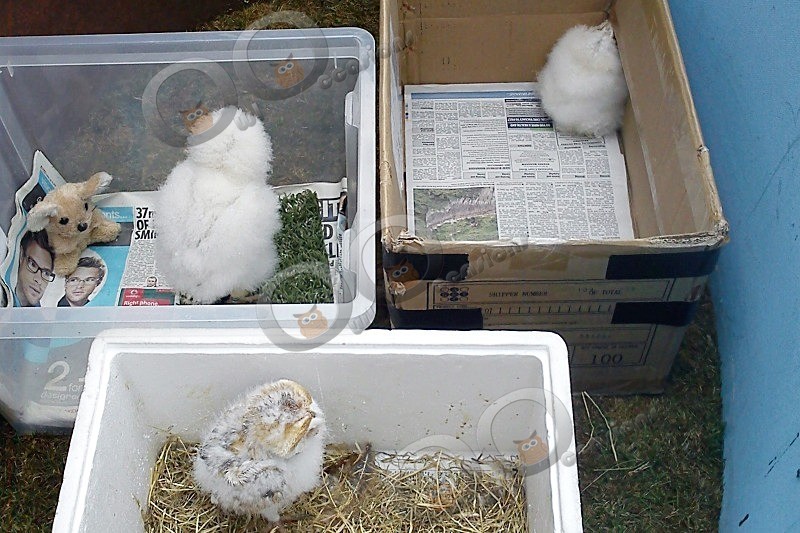 Our barn owls are all siblings, here you can see the size difference with asynchronous hatching. This means Buzz hatched 3 days before Loki, who hatched 3 days before Belle. This gives a size difference and is a method that owls use to ensure at lease the strongest of a clutch will survive.
Buzz is in the white box, Loki in the plastic box and Belle is in the cardboard box.